Replace, Upgrade, Improve Your Vision with HELLA and HIDs
Improved the headlight system for your Class A, Class B, Class C Motorhome. Why struggle to see the highway. New RV models already have this upgrade. Now you can add it to your older RV.

Better Vision Not An Option


Replace Your Sealed Beam / Upgrade To RV HIDs
Save on a COMBO PACKAGE with HELLA Sealed Beam Conversion & HID
Convert Your Old Sealed Beam
Headlights to Modular Headlamps. Add HIDs for better nightime driving
<a href="http://www.rvheadlights.com">Replace Your Sealed Beam / Upgrade To RV Vision HID</a> - Better Vision Not An Option
RV Headlights is always looking for good linking partners. If you would like to become one of our partners, copy and paste the html below on your site. Email RV Headlights, contact@rvheadlights.com with the page link where our link appears. We will link to your site as well.
Please support our partners. Visit their web sites for additional RV information related. Thanks
The link will look like this:
Your RV Lifestyle:
Information and advice for the novice or experienced RVer. How to choose, afford and enjoy your RV lifestyle, with tips on campgrounds, fulltiming, RV buying, internet access, RV travel, RV clubs, working on the road, managing costs and RV living.

Extended Wrranty
We offer free, no-obligation quotes on extended warranty plans for your vehicle..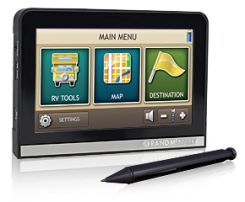 Need a GPS that is designed exclusively for the RV owner. Visit Trucker and RV GPS for the latest offering from Rand McNally. RVND 5510 or the RVND 7710loaded with the Woodall's Campground Datato enhance your RV experience.